Basic Life Support Instructor course
The Basic Life Support Instructor (BLSi) course has been created by Resuscitation Council UK to empower first aid Instructors and others teaching Basic Life Support (BLS), on how to deliver effective, confidence-inspiring and inclusive teaching to a high standard.
This innovative BLS Instructor course will set new standards for teaching BLS and ensure more people are appropriately taught the skills they need to save a life.
Seven modules: £75 (incl. VAT)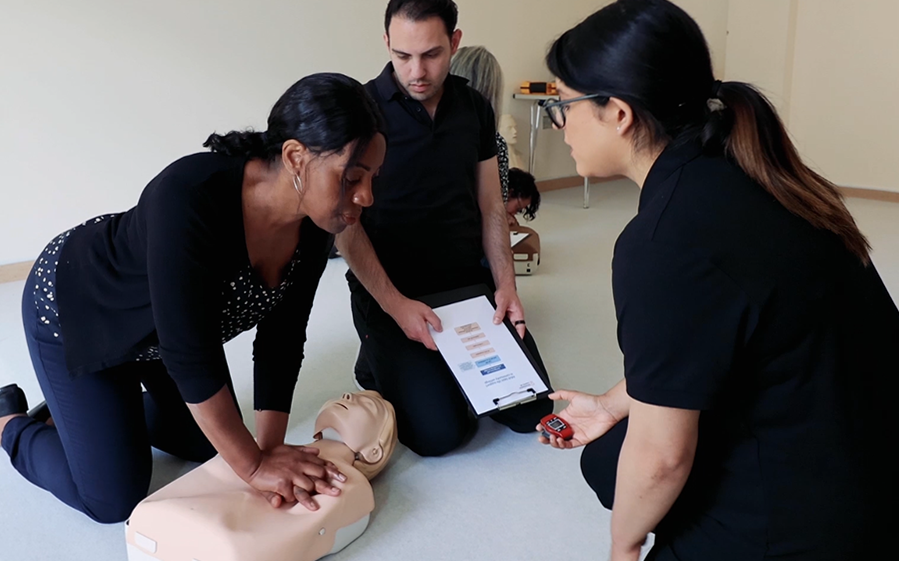 Why choose BLSi?
The BLSi course is designed to:
dispel myths of BLSi training
empower BLS Instructors to teach with confidence
include inclusive and accessible training techniques
teach the science behind CPR
work for approving bodies as well as community groups
integrate easily with other learning management systems.
The course is comprised of seven e-learning modules featuring presenter-led video sections, a real-life BLS demonstration video and engaging, inclusive slides. The content has been created by experienced clinicians and educationalists and external diversity and inclusivity focused organisations.
Watch an overview of BLSi
The modules
The science behind BLS
Planning and delivering your session (Adult CPR/AED)
Frequently asked questions and myth busting
Equipment and resources
Ethical and legal considerations in Basic Life Support
Delivering inclusive BLS training
Neurodiversity and Specific Learning Differences
Module accessibility features
Our modules have been reviewed by accessibility specialists and include the following functionality to aid with accessibility for users:
screen-reader compatibility
keyboard navigation
accessible and inclusive use of colours to support those with visual impairments
responsive design to the users' preferred screen size
mobile/tablet compatibility
PDF scripts of videos
full instructions for each module.
Ready to get started with BLSi? Purchase now.